Last Saturday at the eighth edition of Morcilla Conf, the most important IT development congress in Burgos, Juan García from Abadía Tecnológica presented the IDEAL project.
In today's digital age, access to online applications and content is essential. However, people with autism often face difficulties in this interaction, digital tools are designed for the general population, without taking into account the needs of autistic people with lower cognitive levels.
Within this context of need and challenge, the IDEAL project was launched. This European project aims to address the problems faced by people with autism in online education. IDEAL aims to create an online platform to take advantage of different technologies to create a more accessible and friendly educational environment for people with autism.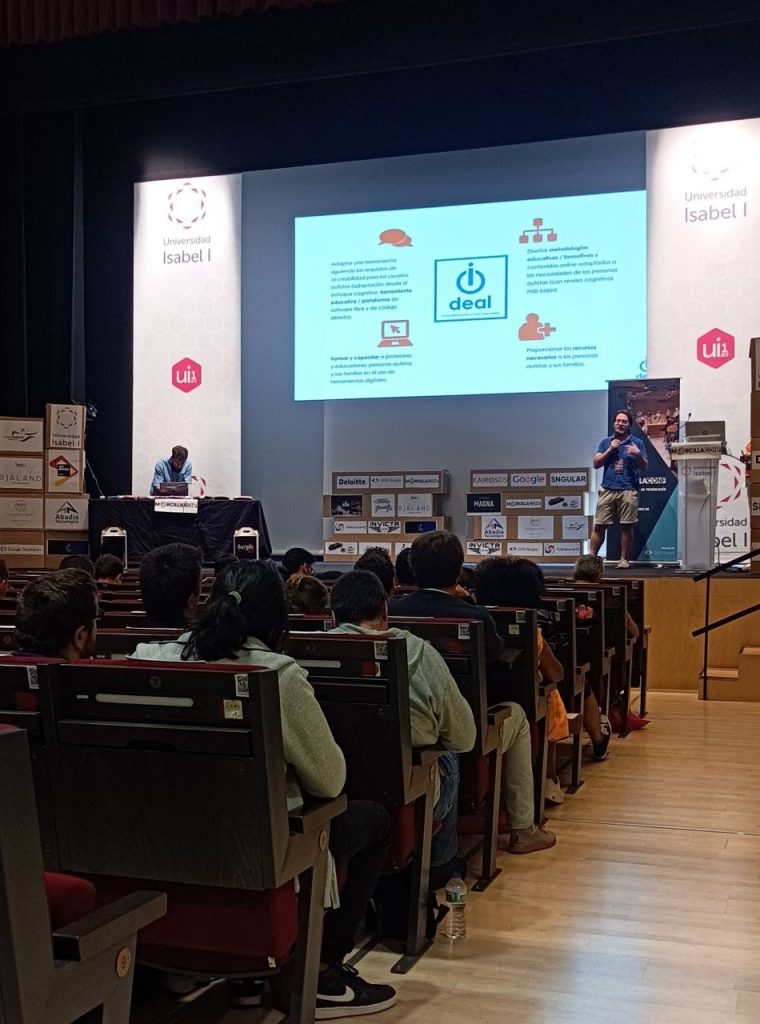 We have chosen Django for its development, which provides us with a clean and pragmatic design. Django handles much of the web development, is free and open source.
We believe that these actions will help people with autism, making access to digital resources such as online training or remote assistance more inclusive and accessible by helping them improve their digital skills to use digital resources and technologies.
The IDEAL project was well received by the attendees and the other speakers at the event, both during the presentation and during lunch, when the attendees showed the greatest interest in the project idea and the development of the online platform itself.