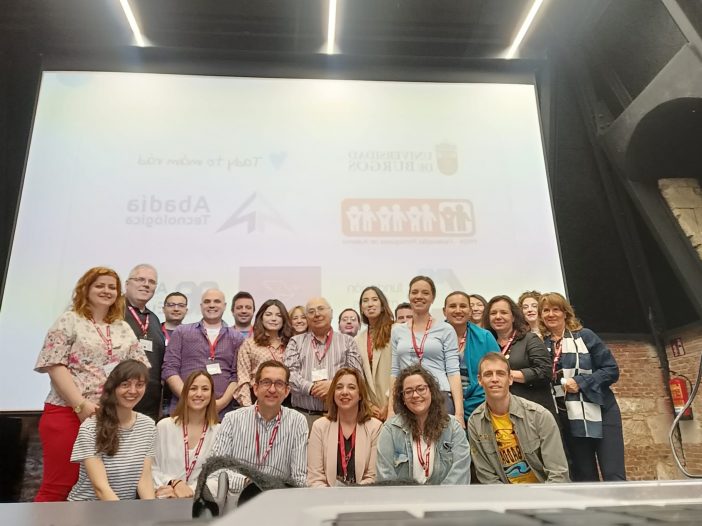 On May 9-10, 2022 the IDEAL partners met in Burgos for kick-off meeting of this Erasmus+ project, in which they got to know each other and discuss the main tasks and objectives of the project.
During this meeting, Universidad de Burgos (coordinator) presented an overview, description and goals of IDEAL as well as the administrative and financial rules to comply with. The agenda included a discussion on ethics and quality as well as a social impact assessment. Autism-Europe shared the first steps and structure of the communication and dissemination plan, followed by a debate on the relevant social media channels and other communication outcomes.
IDEAL partners also enjoyed a visit to the Autismo Burgos center where they learnt about the activities and impact of their work in the city.
This project will end in 2025 with the publication of a digital platform that will allow access to the most appropriate resources for people on the autism spectrum, their relatives and professionals of the sector.
The IDEAL project (Inclusive Digital Education for the Learning of Autistic People) aims to eliminate the digital gap which negatively affects autistic people, facilitating autonomous and equal access to digital technologies that guarantee the continuity of their education and social life, even in situations of isolation.
A large multidisciplinary team coordinated by the University of Burgos is working on this project: The Portuguese Autism Federation (Portugal), Autism-Europe (Belgium), Miradas Foundation (Spain), Tady to Mám Rád (Autism association of the Czech Republic), Fondacija Hiljadu Zelja (Serbian foundation specialised in Autism) and Abadía Tecnológica (Spain).